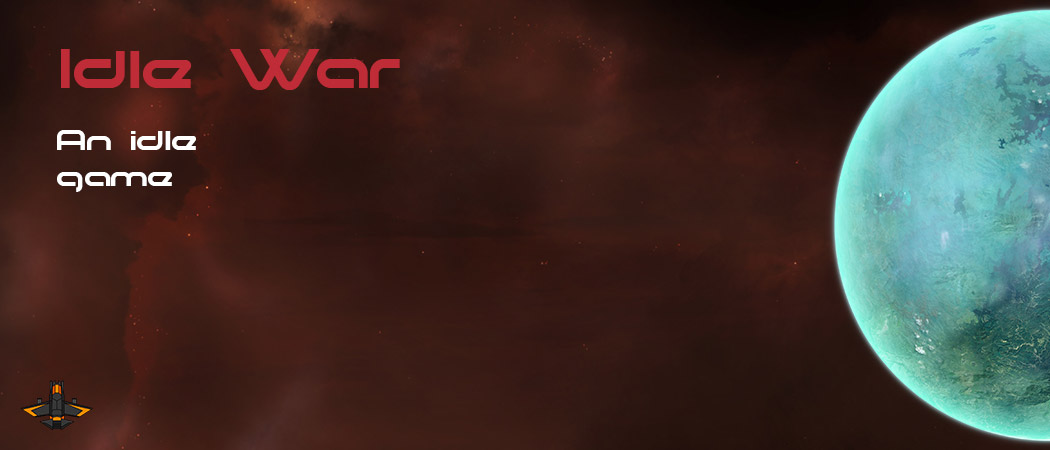 Idle War
Yet another idle game. This one has a less active play during the missions - once you choose your mission and your team of ships, there's nothing else you need to do. Perfect to let it run on the background while doing something else.
Beat the mission target, earn XP, upgrade points and better equipment for your ships. Rinse and repeat.
Version 0.3 has now been released, with a huge list of improvements and is now available to be played on itch.io
Please feel free to leave any comments, bugs, issues, etc on the github page of the project, or send me an email.
You can also join the discord group here: https://discord.gg/2eQMSHh
Assets
The game uses assets kindly provided by third parties: